Top 5 Challenges of PCI DSS Compliance
To achieve compliance with the PCI DSS compliance standard, you must overcome procedural, cultural and documentation challenges. It is not easy, but it is not impossible.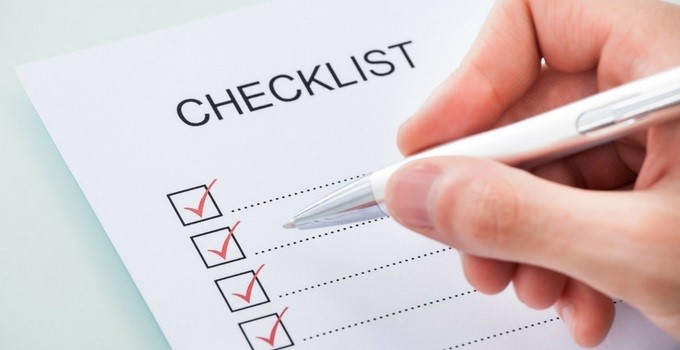 All companies that process, transmit, or store payment card data are required to maintain compliance with the PCI DSS security standard to ensure the protection of cardholder data and avoid fraud.
Achieving PCI DSS compliance should not be viewed as an insurmountable challenge, but dedicated attention is needed to the processes involved in its validation. In this blog, we outline the top five challenges that PCI DSS compliance can create in your business, plus tips for overcoming them.
Challenge 1: All requirements are mandatory

The PCI-DSS standard consists of no fewer than 246 requirements and all, without exception, must be met to achieve compliance. In addition to complying with what is specified in each requirement, it is necessary to maintain compliance during the 12-month period of the certification, otherwise the risk of fines and even disqualification for the receipt of payment cards in the case of an audit.
Having the experience of a certified consulting service provider (PCI ASV & QSA) is key to ensuring that all requirements of the security standard are met.
Challenge 2: PCI-DSS is very technical

Unlike other industry standards, such as ISO 27001, PCI-DSS requirements are much more technical than you may be accustomed to. Installation of security solutions, data encryption, complete protection of systems against malware, development of secure software, and many details that should be addressed to different clusters and networks.
When selecting a PCI DSS security consulting firm to validate your company's compliance, opt for one that has security system integration services. This ensures that the team has extensive knowledge of security technologies that can meet the requirements that will ensure compliance with PCI DSS.
 Ready for our PCI DSS experts to validate your compliance against PCI DSS standards? Contact us. 
Challenge 3: There is a lot of organizational pressure involved in certification
It is not uncommon to find companies seeking to validate their compliance with PCI DSS due to a contractual need or the pressure exerted by the companies that operate the payment cards. The recognition of the need for validation usually comes from the top management of the company and requires certification as soon as possible.
This vicious cycle can lead to poor implementation of controls and adherence to failed requirements. Compliance with the PCI DSS standard mainly seeks to avoid the evasion of payment cardholder data. If this occurs, the damaged image of the companies involved will be much greater, represented by fines or lawsuits.
Challenge 4: Competency Gap
This challenge is associated with the latter, many of the companies seeking compliance with PCI DSS are driven by a demand from third parties or the industry in which they are inserted, without being directly connected to the conduct of their business. In these cases, a competency gap is created for the understanding and fulfillment of the requirements of the standards.
This lack of expertise can lead to a tortuous process of seeking compliance and which can also represent a high cost for the company. Seek expert and independent advice to avoid these problems, a trained professional can guide your company in the process of validating compliance in a simple and effective way
Challenge 5: Correct Scope Definition
The most important phase of the PCI DSS compliance validation process is the definition of the scope. At this phase, the organization defines which actions should be implemented to meet the required requirements. PCI DSS has different rating levels for companies seeking compliance, depending on the volume and types of data transactions performed in their environments.
The initial compliance assessment required for your company is the first step towards an efficient validation process. Defining a narrow scope can put payment card data at risk, on the other hand setting beyond what is necessary raises the total cost of the project.
Do you want an ace in the sleeve of your compliance validation project? The project that leads to PCI DSS compliance is specific to each of the companies that initiates it. There are many lessons to be learned and necessary actions. A wildcard that you can use at any moment is the documentation of the whole process. If you thought about creating policies, record procedures and requirements, then you hit the jackpot.
Comprehensive documentation of the entire validation process is critical to achieving compliance and permeates all PCI DSS requirements, so remember to create and keep up-to-date all the documentation of the certification process.
Oldair Barbosa specializes in Governance, Risk and Compliance at CIPHER
Did you enjoy this blog article? Comment below with your feedback.