Quick Guide: The 5 Essential MSSP Technologies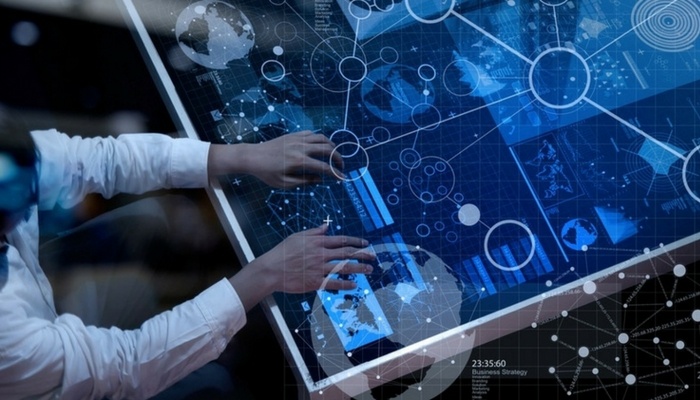 Managed Security Services create a significant business opportunity for organizations of all types. These security services enable accelerated time to security value and help solve the various security challenges presented in today's evolving threat landscape.
Here are the essential technologies that any managed security provider must have to be successful.
Security Information & Event Management (SIEM)
The managed security technology that really brings it all together is the SIEM. The SIEM enables the security provider the ability to monitor and manage security incidents.
The SIEM also helps the security analysts identify unauthorized access to any of your systems, networks, devices, or data.
This can generate a generous amount of data and in some instances an entire data lake of security events that can then be used to make correlations, identify malicious activity, and generate immediate and actionable alerts for your company.The SIEM is best paired with threat intelligence feeds so that the MSSP can then compare your environment against the threat intelligence feeds generated by its sources.
Check out 10 benefits of using an MSSP this season in our latest post! 
Threat Intelligence (TI)
Threat Intelligence feeds are built behind proprietary systems, databases, and algorithms that will take your SIEM monitoring to the next level.
The Threat Intelligence capabilities of an MSSP allows the security analysts to perform analysis at scale for advanced persistent threats from a dynamic, robust, and updated database of malicious code. TI is available for other systems, too: EPP, IPS, DLP, etc.
Threat Intelligence feeds will also allow your MSSP's security analysts to identify trends between seemingly unrelated security events to prevent and detect before a serious security incident occurs.
In the event a security incident does occur, an MSSP using TI will dramatically reduce the time to identify, respond, contain, and remediate. Threat intelligence feeds allow you to stay ahead of the curve in a threat landscape where cyber attackers are innovating much faster than the companies defending against their attacks.
Learn more about CIPHER's Threat Intelligence capabilities and cutting-edge R&D cybersecurity lab.
Ticketing System & Customer Portal
Ticketing and personalized customer portals are a must-have managed security technology. The ticketing system provides security managers and analysts the ability to log and fix security issues quickly.
SOC analysts use this ticketing system to communicate with your team, track hours resolving a security fix, and prioritize the most important tasks at hand for your security operations.
From the perspective of your personalized portal, a Managed Security Services Provider should provide you with real-time and integrated access to your security operational health and hygeine, improve transparency between your environment and the occurring incidents, and reduce the time it takes for you to pull reporting and analytics on security events.
Security Automation
Due to their leveraged model supporting many different customers, it becomes incredibly important for the MSSP to have automation built into their security and SIEM monitoring activities.
One security analyst may be monitoring security events for 10 to 30 unique customers or more. The analyst needs to automate case management, data aggregation, and reporting for each client so that they are not fatigued with security alerts.
Automating security tasks eliminates one of the biggest challenges in security – human error. In addition, by adding security automation and orchestration to the managed security services offering, the security analysts can speed up alert management and incident response.
This translates to increased productivity, lower operating costs, improved reporting, and consistent customer service.
Advanced Security Analytics & Heuristics
The very best managed security services experts are using advanced security analytics and heuristics to amplify their threat intelligence feeds, for automation, and for SIEM monitoring and alerts. Security heuristics is a powerful method of sequencing behavior patterns together to create triggers on a security event.
Once a security event is triggered based on behavior, the security analyst decides whether the security incident is safe or should be blocked.
Security machine learning is also another emerging area where the very best MSSPs are using security event data sets. Security machine learning enables a managed security services firm the ability to identify and detect zero-day and polymorphic malware before it hits the client's environment.
With ransomware and malware on the rise, security machine learning is another that will be an asset to any organization without the resources needed to protect itself from these rapidly evolving threats.
Bonus Points: The Managed Security Services Experts
Finally, while it can't be said that security experts are a for managed security services they play an integral part in running the Security Operation Center for a Managed Security Services Provider. These security analysts and managers should have the highest knowledge and expertise within the industry related to cyber security prevention, detection, and response as well as be knowledgeable on the latest threats and vulnerabilities globally.
Accredited security experts that hold ISO 27000 and 20000, SOC 1 and SOC II, PCI QSA and ASV certifications are all equally important.
You need a partner that understands all facets of your security posture, from network, applications, and physical infrastructure. If you're looking for an all-star MSSP, look no further than a global managed security services provider like CIPHER to manage your information security assets!
Did you enjoy this blog article? Comment below with your feedback.